The Alementary Brewing Company
Whether you are trying to come up with plans for the weekend or looking to go to a happy hour after work, you can't go wrong with a visit to The Alementary Brewing Company. With their background of science mixed with their passion for creating delicious beer, you and your group of friends can try some of the best craft beer around when making a visit to their rustic taproom!
Rotating Different Styles of Beer
With new creations constantly being produced by The Alementary Brewing Company, each time you stop by you will find a tap list with a variety of new beers for you to try.
Here are a few beers they've made that you may see on their tap list when you stop by:
A-Game: This IPA is double-dry hopped to give you a burst of citrus goodness with each sip you take.
Hackensack Lager: It doesn't get much more refreshing than drinking this crisp, award-winning beer.
Mr. Stevens: Fans of a more malt-forward, roasted beer will want to order this porter. It also clocks in at just 4.2% ABV, which means it is full of flavors without being too heavy.
Laniakea: As a Russian imperial stout that is aged in bourbon barrels, this annual release is sure to warm up the taste buds! This is one meant to be savored as you enjoy layers of flavors from caramel and toffee to chocolate.
With a range of styles always on draft at The Alementary Brewing Company, there will be something that fits the tastes of each person in your group.
Hang Out at The Alementary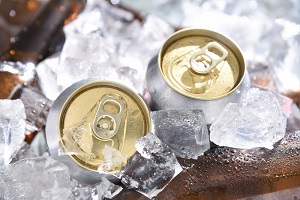 Whether you grab a seat at the bar, hang out around one of the high-top tables, or enjoy the weather out on the outdoor Biergarten, you will have a fun time relaxing with your friends, family, and even other local craft beer enthusiasts in the community at The Alementary. If you are hanging outside, you can even bring your dog along with you!
While they don't have a kitchen themselves, they tend to have food trucks frequently stop by and serve up some delicious bites! They also encourage you to bring along your own food for a personalized picnic at their brewery or order food from one of the many nearby restaurants.
Then before you head out, be sure to see what beer they have in cans to-go. All of their cans are freshly filled, so you can basically enjoy the same freshness of a draft beer at home! If your favorite beer isn't available in cans, feel free to ask the bartender to see if you can get one of your growlers filled instead.
Enjoy Your Next Round at The Alementary Brewing Company
Next time you and your friends are looking for a place to meet up for a drink, plan a visit to The Alementary Brewing Company and enjoy some of the best craft beer around. Who knows, you may just discover your new favorite beer!
Sales Hours
201-546-5593
| | |
| --- | --- |
| Monday | 9:00 am - 6:00 pm |
| Tuesday | 9:00 am - 7:00 pm |
| Wednesday | 9:00 am - 6:00 pm |
| Thursday | 9:00 am - 7:00 pm |
| Friday | 9:00 am - 6:00 pm |
| Saturday | 9:00 am - 6:00 pm |
| Sunday | Closed |
Service Hours
201-546-5618
| | |
| --- | --- |
| Monday | 7:00 am - 6:00 pm |
| Tuesday | 7:00 am - 7:00 pm |
| Wednesday | 7:00 am - 6:00 pm |
| Thursday | 7:00 am - 7:00 pm |
| Friday | 7:00 am - 6:00 pm |
| Saturday | 7:00 am - 4:00 pm |
| Sunday | Closed |
Parts Hours
201-982-7878
| | |
| --- | --- |
| Monday | 7:00 am - 6:00 pm |
| Tuesday | 7:00 am - 7:00 pm |
| Wednesday | 7:00 am - 6:00 pm |
| Thursday | 7:00 am - 7:00 pm |
| Friday | 7:00 am - 6:00 pm |
| Saturday | 7:00 am - 4:00 pm |
| Sunday | Closed |