Oil Change Service near Paramus, NJ
One of the most important maintenance services you can perform on your car is an oil change. At Toyota of Hackensack, our Service Department is here to help. Stop in to learn more.
Importance of Oil Changes
Proper, recently installed oil can serve a variety of purposes. As fresh, lubricating oil is added to your engine, the probability of your car having a longer lifespan increases. In addition, improved gas mileage leads to better performance, as the engine operates much more smoothly. By contrast, dirty oil can lead to corrosion, potentially causing damage beyond repair to the engine. Having this process completed also improves emissions and is more environmentally friendly, while keeping other mechanical parts, such as the crankshafts and connecting rods, properly running. And, having this operation completed is economically beneficial. Full motor replacements could cost thousands of dollars, while oil changes that may help prevent it are relatively inexpensive.
Warning Signs
There are several possible indicators that suggest your automobile may be in need of care. Perhaps most noticeably, if the oil change light in your vehicle comes on, it's a telling sign that the supply is low enough to cause concern. Also, if a nauseating, fuel-like smell starts to permeate throughout the interior, consult a member of our Service Department. We're here to help. If you've checked underneath the hood, you may notice that the oil is dark or dirty, with a sludge-like feel and appearance. At this point, the oil should be considered old enough to be in need of replacement. Lastly, when you hear unusual rumbling sounds, take action. We're just a phone call away!
Reasons to Choose Toyota of Hackensack
With numerous dealership options available, why choose Toyota of Hackensack? There are a bevy of reasons. For example, we consistently have service specials going on that can get you discounts on routine services. We use Genuine Toyota Motor Oil, which prevents foaming and maintains the proper application of oil along cylinder walls. If you're unavailable at the present moment, that's okay. You can fill out our Ask a Tech form found under the Service tab on our website, and we'll be sure to answer your questions in a timely manner. With our team of factory-trained professionals, we'll be certain to get your vehicle operating efficiently and maintain its value.
Here at Toyota of Hackensack, we'd like to help you get the results you're looking for. With a higher performing car being a sign of victory, your best interests are our best interest. On your trek along E. Camden Street, pay us a visit to learn more about an oil change service near Paramus, NJ.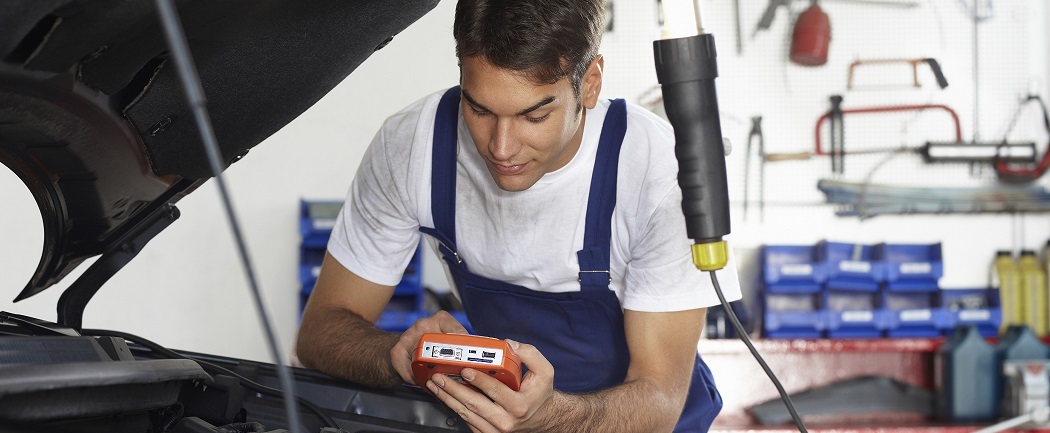 Testimonials
GOOGLE
1-25-2020
GOOGLE
1-25-2020
Miriam made my car-buying experience easy and pleasant....
CARS
1-24-2020
Toyota of Hackensack is our local dealer (only a few...
CARS
1-23-2020
GOOGLE
1-22-2020
GOOGLE
1-22-2020
Mauricio Palacio Interior Designer
GOOGLE
1-21-2020
GOOGLE
1-20-2020
Got the car I wanted. good price on trade and new car....
CARS
1-19-2020
GOOGLE
1-18-2020
Do yourself a favor- come to see Miriam FIRST. After days...
CARS
1-17-2020
Great dealership. Came for a special, rare used BMW. the...
CARS
1-15-2020
GOOGLE
1-14-2020
Ana Mayers- she is an excellent salesperson. This is the...
CARS
1-14-2020
GOOGLE
1-12-2020
GOOGLE
1-12-2020
GOOGLE
1-11-2020
GOOGLE
1-11-2020
Ana Myers review
CARS
1-11-2020
Juan Guillermo Rodriguez Vasquez
GOOGLE
1-10-2020
I bought a SUV 3 weeks ago my sales lady Ana Mayers was...
CARS
1-10-2020
Miriam Shanken is a very positive friendly sales person...
CARS
1-9-2020
While the people were friendly and accessible, the...
CARS
1-9-2020
GOOGLE
1-8-2020
GOOGLE
1-7-2020
GOOGLE
1-7-2020
Made Our Car Buying a Breeze
CARS
1-5-2020
GOOGLE
1-3-2020
Ana Mayer's is amazingly nice! So sweet! She has helped...
CARS
1-2-2020
Ana was beyond wonderful. Such an efficient and nice...
CARS
1-2-2020
Patient & Knowledgable
CARS
1-2-2020
GOOGLE
1-1-2020
New car
CARS
12-31-2019
Buy Lease
CARS
12-31-2019
GOOGLE
12-28-2019
GOOGLE
12-27-2019
Purchasing a New Vehicle
CARS
12-27-2019
GOOGLE
12-25-2019
YELP
12-25-2019
Best car buying experience all due to sales rep. Miriam Shan
CARS
12-25-2019
Read More
Service Hours
201-546-5618
| | |
| --- | --- |
| Monday | 7:00 am - 7:00 pm |
| Tuesday | 7:00 am - 7:00 pm |
| Wednesday | 7:00 am - 7:00 pm |
| Thursday | 7:00 am - 7:00 pm |
| Friday | 6:00 am - 6:00 pm |
| Saturday | 7:00 am - 4:00 pm |
| Sunday | 7:00 am - 12:00 pm |